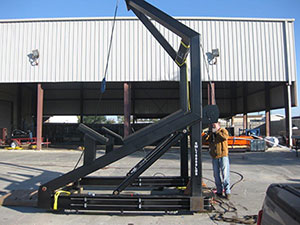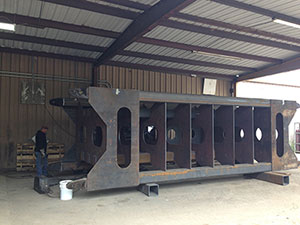 E & E offers both on-site and in shop fabrication. All E & E welders are certified and qualified to perform even the most demanding welding applications. E & E thrives on the quickest completion with highest quality possible, while maintaining a degree of safety that is unmatched. We offer 24 hour service, with a fleet of 10 welding trucks that can be dispatched to a job site at a moment's notice. We offer stick, flux core, tig, mig, short-arc and plasma cutting. E & E welders are proficient in applications such as aluminum, carbon steel, alloy steel, cast steel, brass, and numerous other metals.
Fabrication Equipment:
5′ Radial Arm Drill Press
Manual Milling Machine
Piranha Ironworker
Portable Plate Beveler
Round Bar Rolling Machine 3/4″ Max
Tubing Bender 1-1/2″ -4″
Learn More
Our company is equipped to provide on-site machining services. Contact us for more information.