E&E Machine Shop and Services, LLC in Houma, LA has various types of fabrication equipment to meet the requirements of your metal work project. We use state-of-the-art fabrication equipment to provide quality service to our clients. All fabrication processes take place in a climate controlled environment, which is essential to maintain quality. These pieces of equipment are operated by our expert technicians.
Our Fabricating Equipment Includes:
5′ Radial Arm Drill Press
Manual Milling Machine
Piranha Ironworker
Portable Plate Beveler
Round Bar Rolling Machine 3/4″ Max
Tubing Bender 1-1/2″ -4″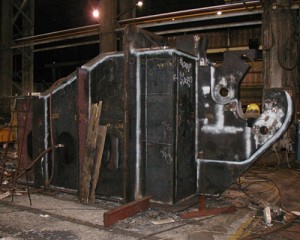 Call Us
Our company offers a wide range of machining and fabrication services. We also have expertise in water jet machining. Call us now!