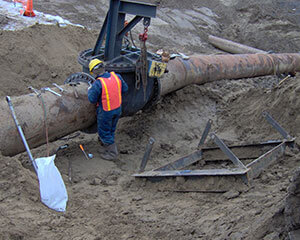 From humble beginnings, E & E Machine Shop and Services, LLC was started by Mr. EJ & Mrs. Ellen Cavalier in 1997. E & E began its journey in a 40' x 40' space with a small manual mill, manual lathe, and a saw. In 1999 EJ and Ellen received the small business administration's Entrepreneur Success Award. This award helped solidify EJ's belief that tough work with qualified personnel would lead to success and company growth.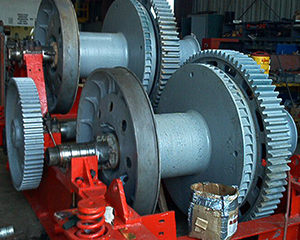 Since the beginning E & E has thrived on not only adapting, but also excelling in multiple markets such as oilfield, marine, architectural, forestry, and municipal. Because of this diversity over the past 20 years, E & E has experienced tremendous growth and is now comprised of over 60 employees and 3 facilities. The 3 facilities are made up of over 20,000 sq ft of shop space and 40,000 sq ft of yard space. EJ has always expressed the philosophy, "no job is too big or too small." That philosophy in combination with an undying need for quality and in the quickest way possible, has helped E & E to have a reputation that is synonymous for "Meeting the Challenge." Whether it's building a small pin for a tractor, welding on a drill ship in Africa, or laying a pipeline in New Jersey, E & E can do the job, in the safest and most cost effective manner.
Call Us Today
Need machining services like drilling and boring? Then trust the experts, E&E Machine Shop and Services, LLC. Call us today to book our services.